© Footcare Centre (UK) 2022
Top of Page




Welcome to the Footcare Centre.
Established in 1983 our family business has two Podiatry clinics, located at
26 Templehill Troon and
18 Newmarket Street Ayr.
Our HCPC Registered Podiatrists Stuart Bailie D.Pod.M., M.R.C.Pod. and his daughter Natasha Bailie B.Sc. (Hons.), M.R.C.Pod. treat all aspects of foot and lower limb conditions. In addition to general podiatry Stuart and Natasha specialise in biomechanics and orthotics manufacture.
In conjunction with our Podiatry care treatments, we stock a comprehensive range of off-the-shelf orthotics, gel insoles/pads, foot creams and nail care products.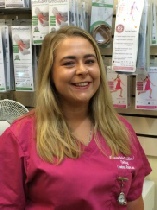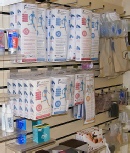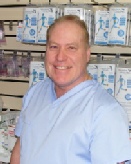 The Range of Podiatry treatments available includes:


General footcare treatments (Corns/Callus/Nail Problems)

'Simply Nails' (Simple personal toenail cut)

Chemical verruca treatments

Dry Needling verruca treatments

Cryotherapy verruca treatments

Diabetic footcare and assessments

Local anaesthetics

Nail brace treatments for ingrown and involuted nails

Nail surgery (Phenolisation of nail bed and matrix)

Cortisone Injection Therapy

Biomechanic assessment and custom 3D printed orthotics

Foot/Ankle/Knee ultrasound for pain relief

Foot and leg acupuncture for pain relief

General foot assessments

Ready made orthotic insoles Footcare Products: Gel pads, foot creams and nail clipper, gel pads, foot creams and nail clippers
Updated 11/04/22
PLEASE NOTE THAT FACE MASKS ARE STILL MANDATORY FOR USE
IN HEALTHCARE SETTINGS